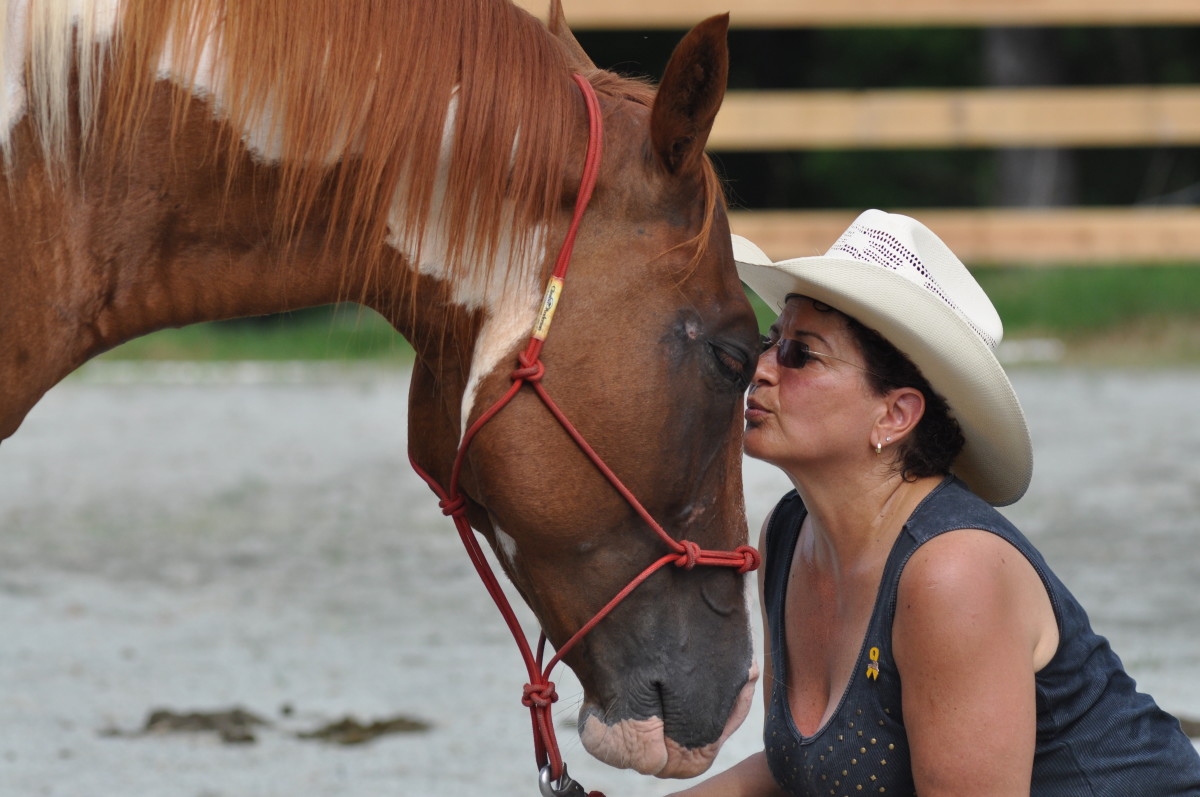 Thank you Jim Thomas and the entire Bar T family for all you have done for our horsemanship. We are always greeted with such a warm, heartfelt welcome. Our horses have become a joy to work with. The horses have obviously made great gains during their time at the Bar T when they were there for training. The clinics have been amazing, they are all well planned; ground work balanced with riding. We love that they have a limited number of participants, and that they are progressive. This insures that we are all at a similar skill set. You have taught us; both humans and equine, the patience and trust that we were lacking.
We love the ranch, it has everything any rider would want; from beginner through advanced riders. It has been great watching all the continuing improvements to the facility. The huge arena gives us all the room we need, without being too big to hear instructions or critiques. The round pen is big enough to ride comfortably in, but small enough to do ground work without chasing our horses. The obstacle course is top notch. What a great feeling it is to approach an obstacle that both human and horse have their doubts about and with the skills we have been taught, get the results we had hoped for. There are more then 12 obstacles and you manage to think up more every time we come back. It is great to have somewhere to go with our horses knowing we will come away more confident and comfortable with our horsemanship. We are looking forward to coming back and continuing our horsemanship journey.
Enjoying the ride…
Evelyn & Glen Pickard
Liberty, N.C.